What could be nicer at Christmas than to listen to younger players captivate a family audience with festive tunes. Whilst it would be lovely to have on hand either a resident pianist or a big band, a backing track will fill the gap and take up a lot less room! There are many exciting playalong flute books on the market, so be prepared to have a lot of fun!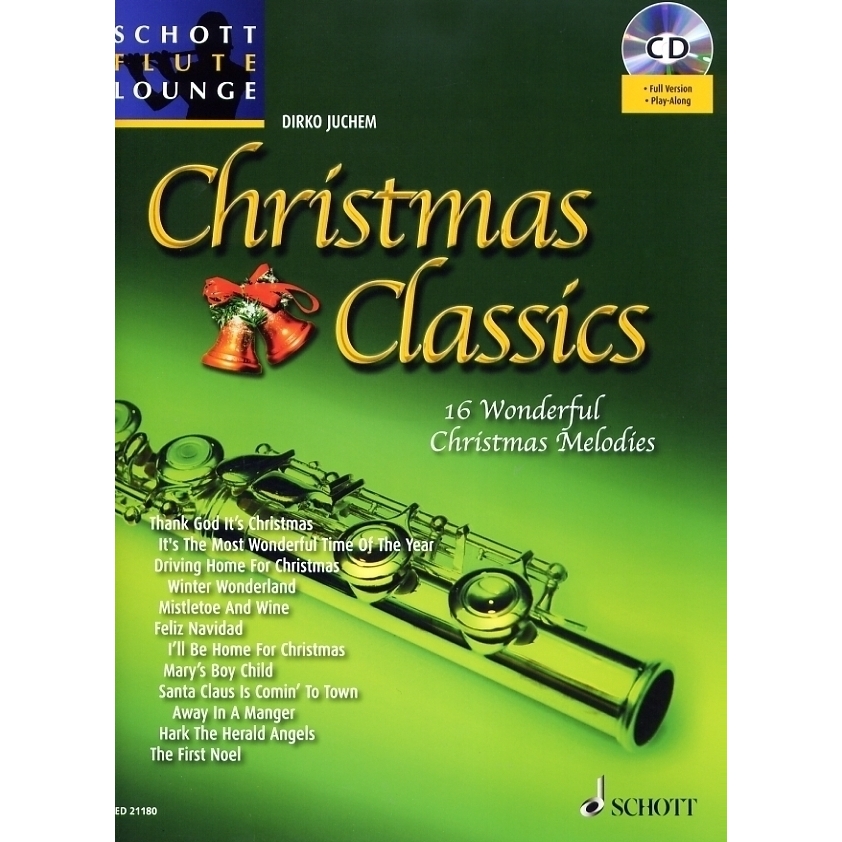 Christmas Classics (part of the Schott Flute Lounge series) is a good place to start. A great mix of carols and songs comes with all the words, guitar chords, and a full piano accompaniment. The arrangements work well and the CD has both performances on the flute and backing tracks only. There is even some background info on each of the pieces. Everyone can join in with this book – it's a real Christmas star!
---
Christmas Fun Club Flute can enable players who started in September to play some great festive music. The range of notes and keys used makes all the pieces very accessible for younger players and the inclusion of an easy piano part and the words again means that there are many options for performance.
---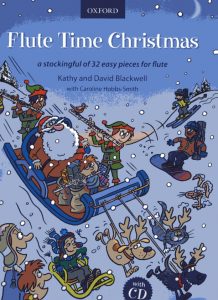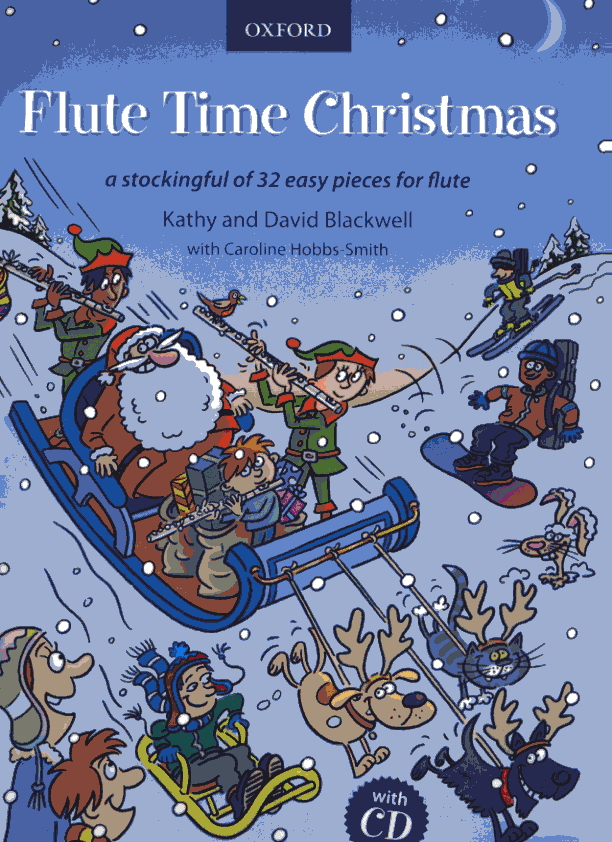 Another book for younger players is Flute Time Christmas – a stockingful of 32 easy pieces for flute. Anyone who has used Abracadabra will feel at home immediately as it uses the same popular approach. Carols are mixed with Christmas songs, and words and guitar chords are included too. Some of the arrangements are for two flutes which could also be useful. The cover on this book is very festive and the drawings inside are lovely so it's good present material as well. The piano accompaniment is available in a separate volume.
---
If you like your music spiced up a little then try Christmas Razzamajazz. Sarah Watts has given ten Christmas classics a twist with some feel-good jazzy accompaniments whilst keeping the flute parts simple. The titles are great – Distant Sleighs lends a sparkling feel to Jingle Bells and Three Swingin' Ships is self-explanatory! Six of the pieces have an optional second flute part and one can be played by a trio. The piano parts can be a little tricky though so the CD might just come in handy after lunch!
---
You Take Centre Stage Christmas gives a more contemporary slant to your repertoire. Traditional carols sit together with music by the likes of John Lennon, Chris de Burgh, Elvis and Mariah Carey and features versions of Slade's Merry Xmas Everybody and Walking in the Air from The Snowman. This book comes with two play-along CDs, and although it is a small step up in difficulty, many of the numbers are quite straightforward.
---
Any of these books are guaranteed to make your Christmas more festive and enjoyable and provide you with a great deal of entertainment!
Browse more flute playalong Christmas music on justflutes.com