Spring has sprung and the temperature is rising, so it won't be long before someone asks you to play at their wedding. There is an astonishing amount of repertoire suitable for both the church and the reception, so depending on your forces the choice is yours. Books of arrangements are really handy in this situation – you never know what might happen on The Big Day!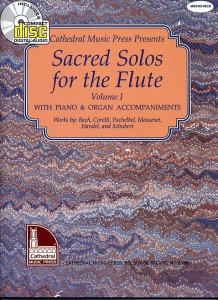 The most obvious combination is for flute and organ, and Sacred Solos Volume 1 arranged by Gilliam and MacCaskill will provide you with plenty of choice. Contents include Bach's Sheep May Safely Graze, Pachelbel's Canon and the Meditation from Thais so you should be covered for all eventualities. The accompaniments work equally well for piano, and there is the added bonus of a CD that could be used to help the couple decide what music they might like.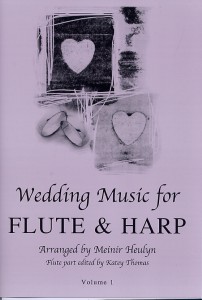 Wedding Music for Flute and Harp is for you if you are a part of that classic wedding combination. Compiled by Meinir Heulyn and Katey Thomas, who have a great deal of hands on experience in this genre, the books include performance directions and advice on when you might play each piece. This is really useful again if the couple are uncertain as to exactly what music would be suitable for their occasion. As well as the usual repertoire they have included the Intermezzo from Cavalieri Rusticana, Dance of the Blessed Spirits and the Pearl Fisher's Duet, so again there is plenty of choice.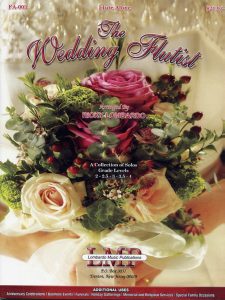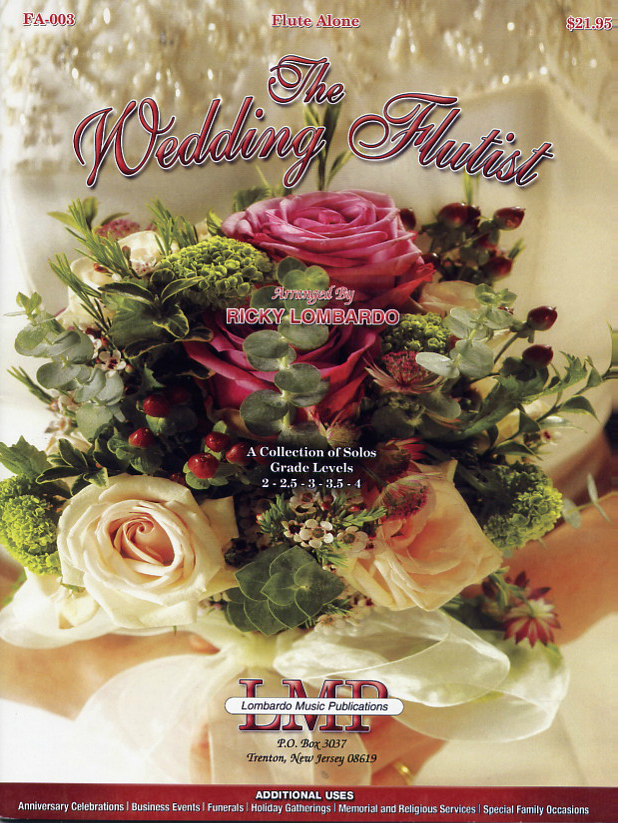 If you're playing by yourself, look no further than Ricky Lombardo's The Wedding Flutist, where he conveniently divides the repertoire up into Preludes, including Elgar Salut d'Amour and MacDowell To a Wild Rose, Processionals (Pachelbel Canon, Wagner Bridal Chorus (Lohengrin) and Clarke Trumpet Voluntary), Ceremony (Bach Air from Suite in D and Gounod Ave Maria) and Recessionals where you can play them out to Beethoven's Ode to Joy or Mendelssohn's Wedding March. Lombardo is a really good arranger and these pieces all work, given the scale of the reduction.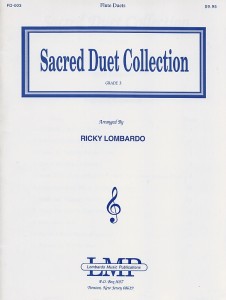 Lombardo also has another good book to offer you – Sacred Duet Collection is ideal for 2 flutes. Not everything here is suitable for the wedding but All Glory, Laud and Honour and Holy, Holy, Holy will add a suitably stately feel to your contribution. For the reception you might like to try Double Act by Marian Hellen. Subitlted 'Popular Melodies', there's everthing here from Blow the Wind Southerly to Rule Britannia. This is very straightforward music, so there is plenty of scope for improvisation and repeats. You could also try them as written with a glass or two of champagne!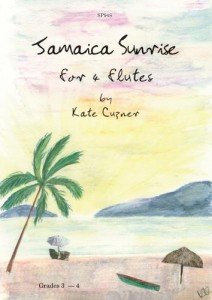 Single pieces that might work well at the reception if you have more than just 2 flutes would be the inevitable My Heart Will Go On in the excellent version for flute trio by Eric Hovi and Jamaica Sunrise for 4 flutes by Kate Cuzner. This will really add some sunshine on a rainy day with its lilting Caribbean rhythms and catchy melody. 8 flutes could play Jubilate Deo by Giovanni Gabrielli at the church where the antiphonal writing would be very effective.
If you are lucky enough to have a flute quartet at your disposal, Bill Holcombe is your man once you have finished playing Mozart Quartets. Music for Weddings has 2 volumes (Vol 1, Vol 2)and includes Ich Liebe Dich by Greig and Oh Perfect Love by Barnby as well as the usual mix of Bach, Handel and Mendelssohn. He has also arranged similar combinations of pieces for flute choir, wind trio and wind quintet, all of which will complement any standard music that you might have chosen.
Playing at weddings can be great fun as long as you are prepared, so sort out your music, don your wedding finery and get ready to party!