Albums can be a fantastic way of exploring new pieces. Whether you choose the works of one composer or decide that a wider selection of styles is more appropriate, there's plenty to entice us away from the syllabus. Here is my pick of albums around Grade 5 level.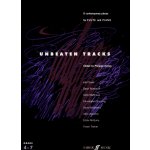 Pieces from Unbeaten Tracks have appeared regularly on exam listings and it's very easy to see why. The content is diverse, ranging from Edward McGuire's wistful Caprice to the jazz style of Daryl Runswick. Christopher Gunning's Waltz for Aggie is utterly charming and will appeal to players and audiences alike. This is a perfect book for that tricky 'in between grades' time, as every piece in it has something to offer – even if you don't like everything!
---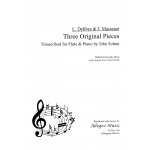 These three gorgeous vignettes were all written as sight-reading tests for the Paris Conservatoire flute prize. Each represents a different challenge: the first Massenet piece is lyrical with expansive phrasing, the second one is all about tonguing and the Delibes is a combination of both. Don't miss these – they're stunning!
---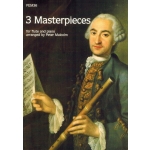 This is a valuable book to have on your shelf. A winning combination of classic pieces by Gluck, Mozart and Bizet, this is absolute core repertoire presented here in a no-fuss volume. There are challenges all through the book. Mastering the rhythms of Gluck's Dance of the Blessed Spirits can be tricky, the sweeping phrases of the Bizet L'Arlesienne Minuet need great breath control and the Mozart Andante is always a lesson in elegant style. This makes it a more difficult volume than might initially seem, but one that will surely last a lifetime!
---
Six Pastiches is a wonderful book! Clever, amusing and with unexpected twists, the movements are all caricatures of themselves. Comic Song is in a minor key, the Hornpipe has the famous tune altered and the Romantic Song is very sad indeed! The easier Waltz and Menuet would be a good starting point, while Music Hall with its frequent changes of key and tricky notes is possibly the most challenging to perform. Over the course of a couple of years this book can plug those post-exam voids, and so is a very reliable purchase. The cover is great too!
---
Studies they may be, but there is something about the easy Latin style of these atmospheric pieces that brings about a smile! They are all so easy on the ear, with tap-along rhythms and memorable tunes that won't leave you alone. Play along with the high-quality CD or enlist a pianist friend, so that while the rain pours down outside you can be transported to sunnier climes! Get away from it all right here!