Wonderful music abounds at these two grades and the emphasis is on original music which is great for players at this level. There are also lovely tunes to enjoy, as well as a good helping of pieces in the jazz idiom.
Blog snapshot – my recommendations at a glance
Grade 3
Grade 4
Grade 3
List A
This list is crammed full of music by the greats. Bach and Mozart plus Handel, Grieg, Offenbach and Vivaldi– what more could you ask for! There is also scope for something a little different though:
Eisel: Paisanne from Classical Music for Children
This unusual gavotte-style dance in D minor has easy rhythms and a small note range so the emphasis can therefore be on playing the notes quickly. There are also no printed dynamics or articulation so you can be your own editor for the first time!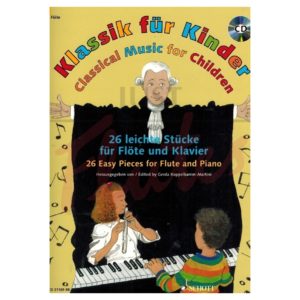 Also set is the Andante by the same composer. This excellent book is a modern version of Flute Fancies – a mix of lovely pieces through the ages up to Satie. The book appears on the Grade 2 syllabus as well, making it financial as well as musical sense.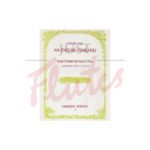 Shield: Old Towler arranged Emerson from An English Garland
This is a catchy number in 6/8 which will need to be played at a fast pace to be really successful. It's completely different in mood to He Piped So Sweet (which is set for Grade 2), so the book is worth the outlay for the right student.
List B
You're spoilt for choice here and there are three blockbuster tunes that everyone can sing along with!
Gershwin: I Got Plenty of Nothin' from Easy Gershwin
You Only Live Twice from Hartbeat
Hedwig's Theme and Mr Longbottom Flies (Harry Potter) from Play Hollywood – This is a 'must-have' book with a 'who's who' choice of 10 film themes. The playalong CD means hours of fun – exam or not!
But again if you'd like to be a little more adventurous:
Keith Bartlett: Happy Go Lucky from Just for Fun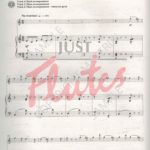 The 'No worries' performance direction sums up this gem with its easy 6/8 tune in sunny C major – perfect!
Wedgwood: Scale-Learning Blues from Up-Grade Flute Book 2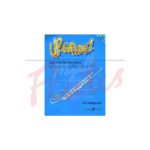 This is another good value book with a variety of pieces that will really keep your student interested. Scale-Learning Blues is very good for teaching G minor with the swing making it all rather acceptable. There is also a D flat – there's no time like now for learning that!
List C
Jazz-based studies are plentiful and these three are well worth a look. The books are set on other grades and very good in their own right – definitely worth the money!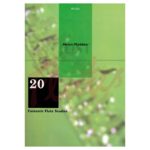 Of Mice and Keys or Search Engine from Jazz@Etudes
Catch Up from 20 Fantastic Flute Studies. This book also contains pieces from the Grade 4 syllabus.
 Yesterday's Song or Waltzer from Flute Salad
My personal favourite, however, is something altogether different:
James Rae: Distant Shores from 42 More Modern Studies
This has such a beautiful melody!  A good sound and decent breath control will enable your student to make the most of the expressive intervals and meandering sequences that evoke the title so skilfully. A winner!
Grade 4: The Singing Grade
You can sing your way through a large part of this syllabus with anything from Bach to the Mexican Hat Dance!
List A

Drouet: Cantabile from Sonata in A minor from Three Little Sonatas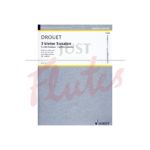 There is this a really appealing alternative piece should you need a change. It's a great example of Classical elegance needing good breath control to sustain the melody and make the most of the phrasing. The other two movements of this Sonata are set for Grades 5 and 6 and the other two sonatas in the book are lovely too. This is a wise investment!
Another good compilation book to consider:
First Repertoire Pieces arranged by Peter Wastall
This is an old-fashioned type of book and if you consider yourself a traditional teacher you'll love it! The two set pieces are the famous Vivace by JB Loeillet and an equally well-known piece by Wilhelm Popp – but you probably know them already!
Mendelssohn: The Shepherd's Song
This is a wonderful and valuable piece of Romantic music which is at the top end of difficulty for the grade. Once mastered, however, it can be used for concerts, festivals, encores – in fact everything!
What makes it challenging? Rhythm, key, breath control, leaps, dynamics, and intonation – it even ends on a pianissimo top G. It is so worth it though, and if your student is good enough to play it they will forever love you for suggesting it!
List B

Michael Regan: Harmattan from Desert Winds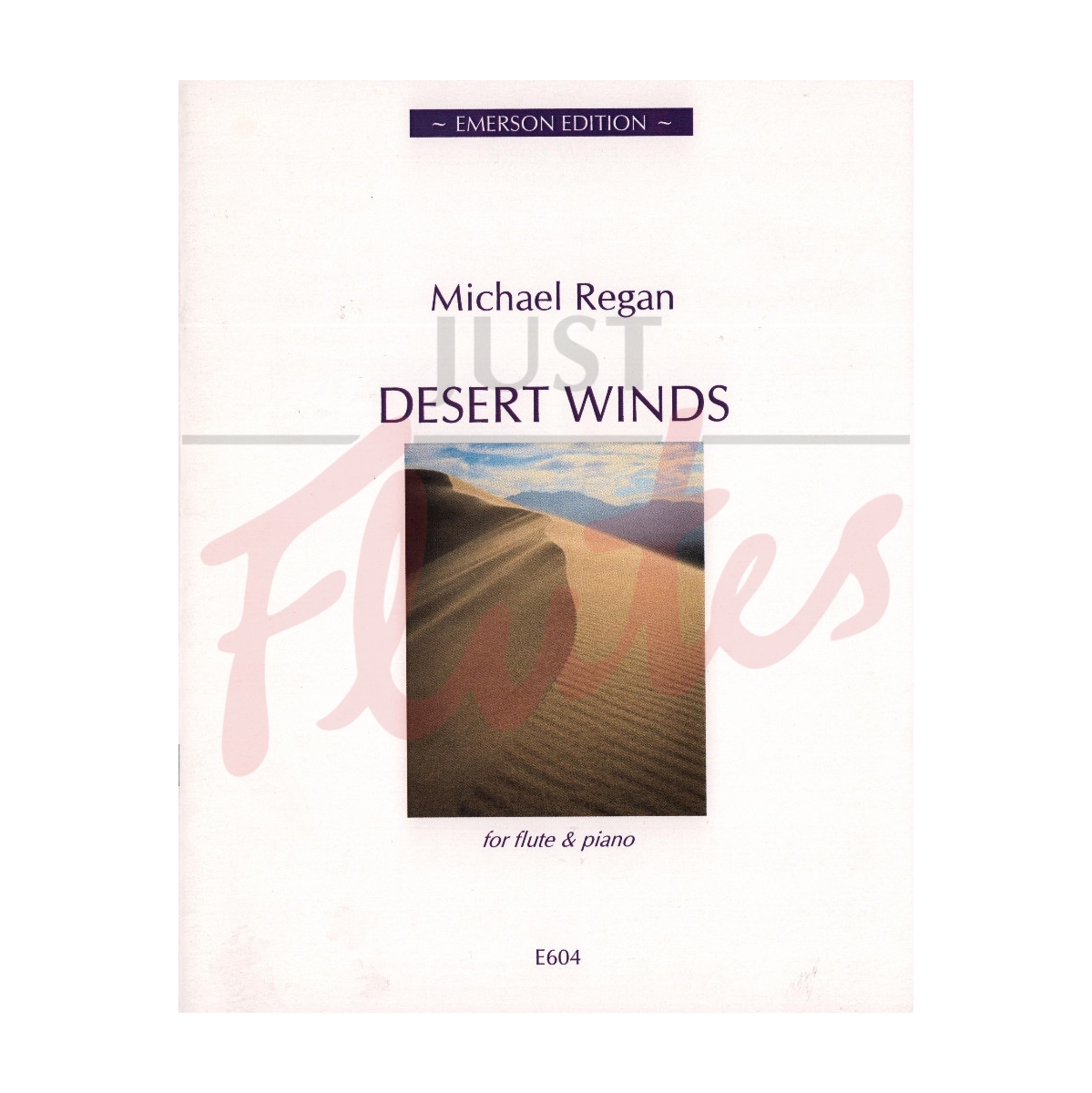 This has a lovely gentle jazz style which is held together by a rhythmic unity. You need good finger and lip control for this and as it's quite a substantial piece stamina will be an issue for some. It has an approachable piano part too – hooray!
Arranged Ledbury:  A Nightingale Sang in Berkeley Square from Big Chillers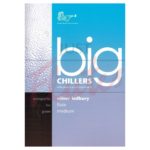 This is a great book to have if your student likes playing to their grandparents – it's full of classic tunes like this! This one is irresistible and has been very well voiced for this level of flute player. The key is D major but there is an A major section in the middle. It's relatively low though so it doesn't have meltdown potential! There is also an element of performance skill required as the piece ends with the piano – hold that flute up until the end!
List C
These two options are sure to please:
Mark Nightingale Hard Drive or Scart Stomp from Jazz@Etudes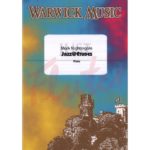 This is a great little book which is fun and contemporary with computer-speak titles. Both of these have a small note range to help concentrate the emphasis on the rhythm. Students will love them!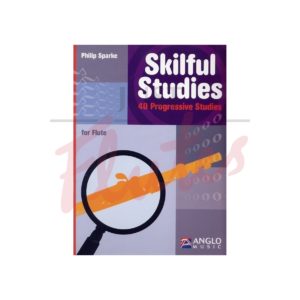 Phillip Sparke: Party Piece from Skilful Studies
This is a traditional skills piece in a modern guise but when played well it takes us straight to a knees-up! Simple rhythms and an easy key range are balanced out by higher notes and a mix of tonguing patterns which will should convey all the ebullience of the title. If you are prepared to put in the practice this will be such fun to play!
Taking these two grades should be fun and with this amount of variety in the listings everyone should be happy!
Find this exam music and more using the Just Flutes Exam Music Finder