Buying a piccolo is so exciting! It may be small in size but it is a powerful instrument, and eventually, you will be able to dominate everything! It can also be a very beautiful instrument and – in the right hands – an utterly magical one.
The ideal way to start your piccolo discovery is to be brave and blow! Explore whatever sounds you can make and, as you get used to them, extend your range further each time you play. Simple scales will help you find your way round the instrument quite quickly. It's also a good idea to play any easy flute music that you may already have, making sure at this stage that you stay mainly in the low and middle octaves. You need to make sure that your family, friends, neighbours and pets get used to your new purchase gradually!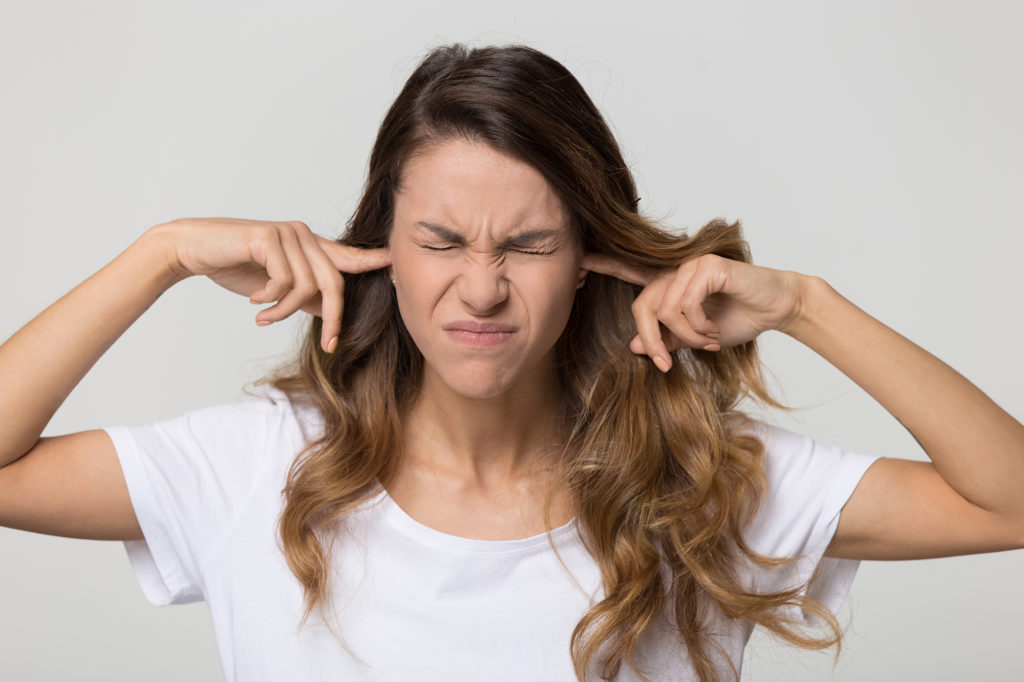 When you feel that you can take the instrument out of its case and make a reasonable sound over a couple of octaves you're ready to buy some music. Practising the piccolo is no different to practising the flute: you will need to warm up first, explore your sound, get your fingers and tongue going and then play some studies and tunes. There is plenty of specialised piccolo music to help you progress faster but well-chosen flute music can be very useful too.
---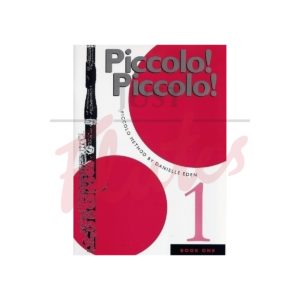 This a great place to start. Book 1 has an excellent selection of warm-up exercises and scales with helpful text to point you in the right direction. The rest of the book uses simple traditional tunes to increase your range: there are dances to text your finger agility, some transposition tests to introduce you to the quirks of piccolo tuning, and some lovely melodies to help develop that all-important sound.
Read more and view sample pages at Just Flutes
---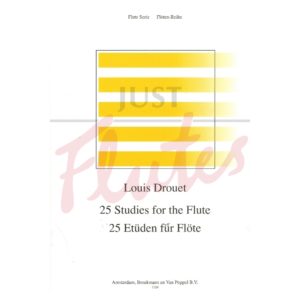 These studies are lovely! They are so tuneful so they make developing technique seems like a joy. They work really well on the piccolo. The overall range is not too challenging, with notes above a top G being rare. This leaves you free to concentrate on lip flexibility, intonation, finger agility and building up some stamina. All of the studies are great. 9, 16 and 20 need a great deal of tonal control, 6 and 12 will have your fingers bouncing, 14 and 15 will uncover any tonguing problems and playing No 25 without a break will be a real achievement!
Read more and listen at Just Flutes
---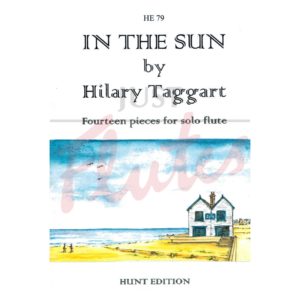 You may already have a copy of this lovely book and if you don't, now is the time to buy it! Each of the fourteen quirky pieces translates very well onto the piccolo. They all have a title and a purpose which is very helpful. Again the range doesn't extend too far into the upper register, but these will also stretch your musical imagination as well as your technique. Low notes, always an area that needs special attention on the piccolo, will be strengthened in 'The Rock Pool' tonguing in 'Winter Sun' and 'The Alphorn' uses harmonics to increase your tonal skill level even further.
Read more and listen at Just Flutes
---
By now you will really be ready to start performing and showing off your new instrument. These two specialist piccolo pieces are real crowd pleasers!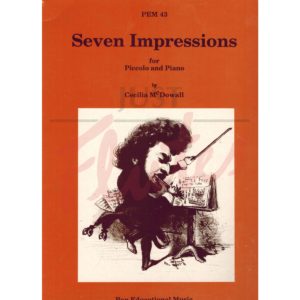 These seven lovely little vignettes are just the thing if you're starting out and will give you a chance to sound very accomplished even if you are really quite new to piccolo playing. All are moderate in both range and technical challenge so you can concentrate on really getting to know the instrument. Cecilia McDowall is a flute player herself so she knows just how to make the piccolo sing out over the supportive accompaniments. The style is mostly gentle and the harmonies quietly quirky. By the River and Cantilena have lovely melodies to enjoy, March and Reel Music feel traditional, Gospel Song and Swingtime are more jazz-influenced, and Cafe Anglais is a stylish Waltz. Short, useful and very enjoyable!
Read more and listen at Just Flutes
---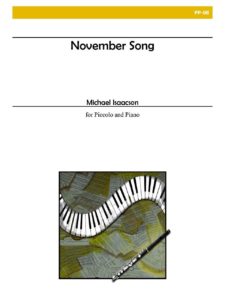 This piece gives you a chance to shine early on in your piccolo career. The style is almost like a pop song and as it's written in the lower two octaves the flowing nature of the melody will develop tone control and please your audience. What's not to like?
Read more and view sample pages at Just Flutes
---
There are also two very familiar flute pieces that work brilliantly on the piccolo.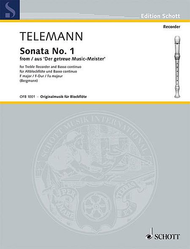 All the great piccolo specialists will tell you that using Baroque sonatas is the one of the best ways to develop your playing. The reasons are not difficult to understand as all techniques are tested within a limited range of notes. This particular Telemann Sonata is one of the happiest you could find! The first movement is full of joy with strong rhythms and running passagework and gives you the chance to try out various articulation to see how good your tonguing is. The D minor Adagio is simply beautiful and the closing Allegro leaps about the instrument testing finger agility and embouchure control as it captures the essence of a country dance. It works so well on the piccolo and audiences will love it this one too!
Read more and listen at Just Flutes
---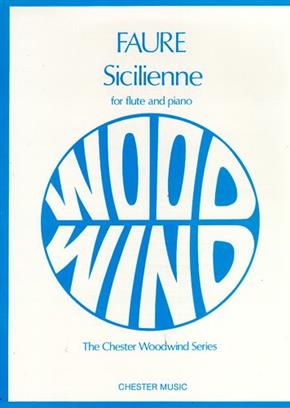 This is not an obvious choice as a recital piece for piccolo but it certainly will give you a tonal workout! All those sweeping phrases, low notes and varied dynamics will help push your sound and tuning skills onto the next level. It's all within piccolo range except for a low C sharp towards the end which can be left out. If you can play your high notes softly and in tune you will be well on the way to becoming a real piccolo specialist!
Read more and view sample pages at Just Flutes
---
Now for some music with to play with friends!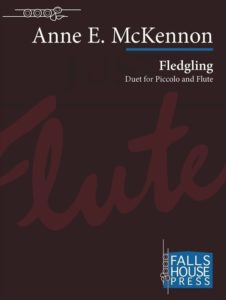 This is a lovely duet which would be an ideal way for you to gain experience by playing with a more experienced flute-playing friend. It's about a family of wrens native to Carolina in the USA and it's really good! The flute part takes on the role of mother wren, supporting her fledgeling offspring piccolo with more notes and a rather more intricate rhythm. The piccolo range is pitched just right. allowing the performer to concentrate on ensemble skills. It's great to play because these Carolina Wrens have a lot of fun and so will you! This piece would go down a storm at the end of year concert – more audience satisfaction guaranteed!
Read more and view sample pages at Just Flutes
---
These three classics have been expertly arranged by Ricky Lombardo and he balances the instruments really well. They are perfect because, although the piccolo has a starring role, all the parts are independent giving everyone something to get their teeth into. The Sailor's Hornpipe passes the melody between all the parts, The American Patrol will teach you how to march, and everyone has a good time with the Can-Can. These tunes are so well-known that success in performance is pretty much guaranteed – yet again!
Read more and listen at Just Flutes
---
And finally and especially if you are an adult starting your piccolo journey: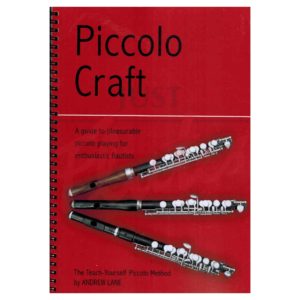 Andrew Lane was the hugely well-respected piccolo player in the CBSO until recently and there is a rich vein of experience in evidence running all the way through this amazing book. It's aimed mainly at adult beginner piccolo players but everyone would benefit from reading it. Everything you ever wanted to know is here from how to buy an instrument to food and exercise before an audition. There are photos, illustrations, exercises, repertoire lists, fingering charts and advice dispensed with wisdom on every page. The attention to detail is astonishing – there is a page and a half on how to clean out the piccolo – and the approach is personal and completely refreshing. If you are at all interested in this most fascinating of instruments then this is just what you need.