There is some interesting repertoire available for less experienced trio players – it isn't always necessary to play arrangements! In this article I'll round up some of my personal favourites.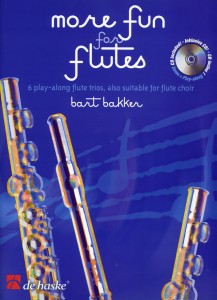 I've found that Fun for Flutes and More Fun for Flutes by Bart Bakker are very appealling to younger players. There are 6 playalong trios in each book, both of which contain CDs with good-quality backing tracks. The rhythmic writing is not always in unison, but the parts are not difficult and the CD will help confidence by holding it all together. Titles such as 'Pacific Sunrise' and 'Shuffle Salad' clearly illustrate what's on offer here.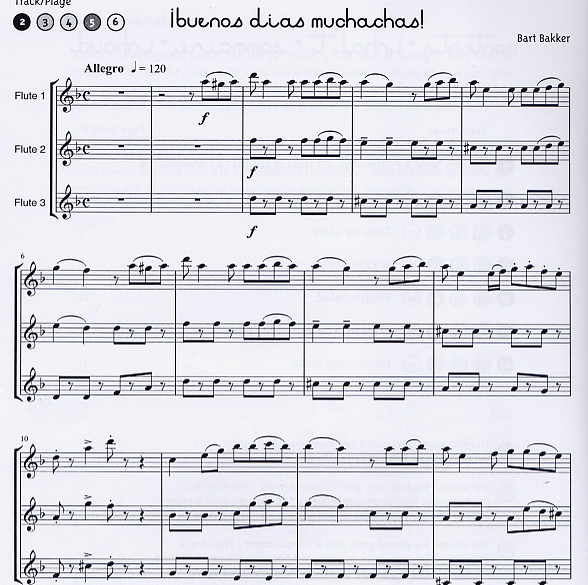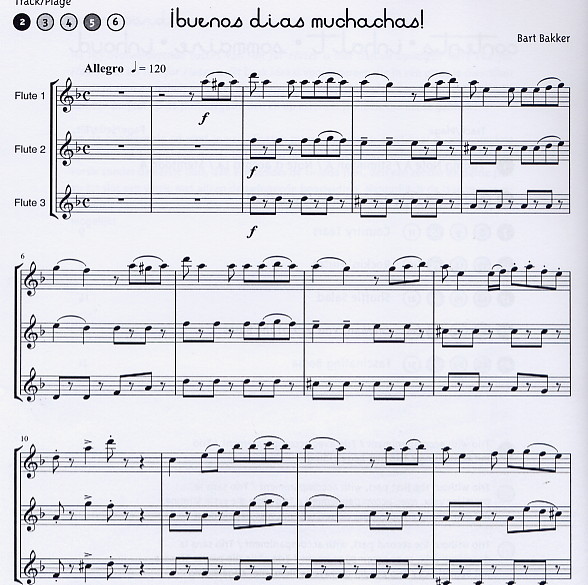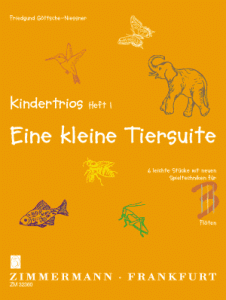 At the other end of the spectrum you might like to try Kinder Trios Books 1 and 2 by Freidgund Gottsche-Niessner. At first glance, the short trios in Book 1 ("A Small Animal Suite") seem quite straightforward – and indeed they are, unless you wish to add in the extended techniques. Different ways of blowing, simple multiphonics, glissandi and trills are used to great effect to portray animals as varied as fish, elephants and birds. Book 2 ("Musical Short Stories") is more of a rhythmic workout, and the techniques are extended still further. It's all very enjoyable and reasonably priced.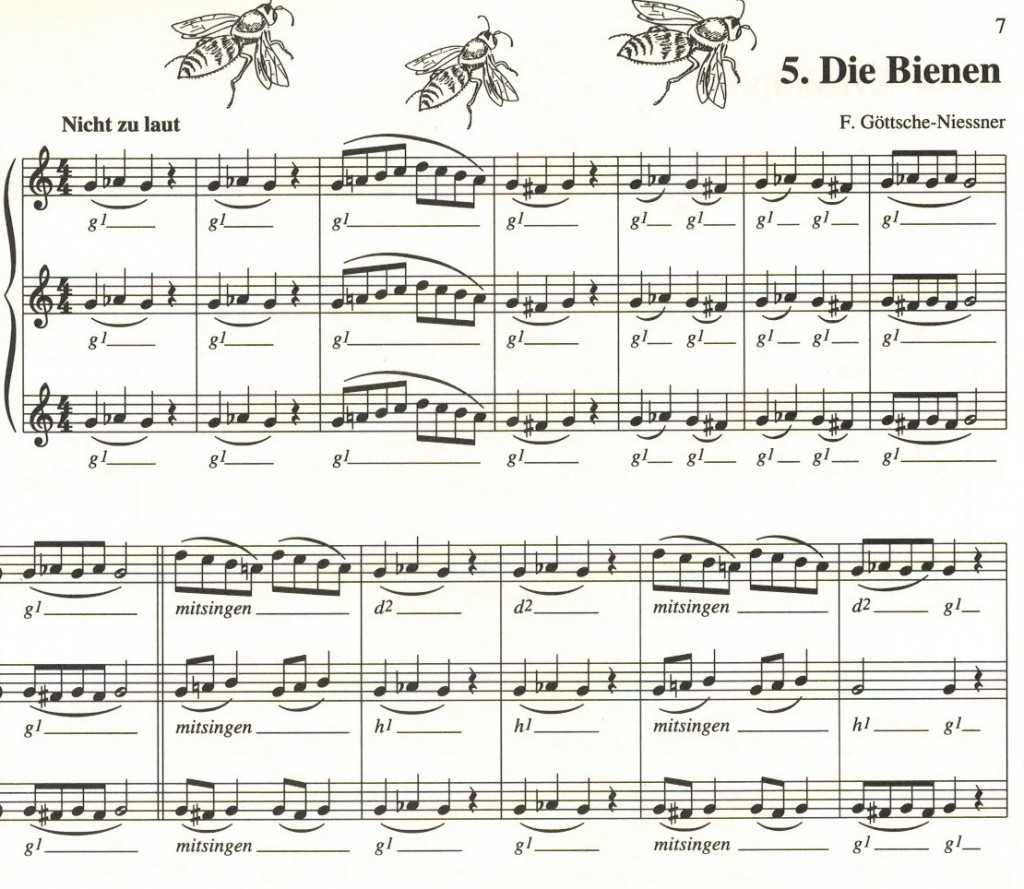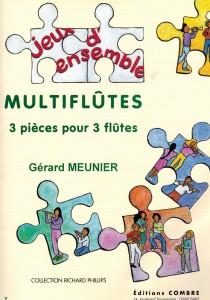 Multiflutes by Gerard Méunier is another interesting collection for younger players. A part of the 'Young Ensemble' series, each piece increases in difficulty from the simplicity of 'L'ancienne', through the more rhythmic 'Petite Fugue A Trois' and ending with the decidedly tricky 'Bonjour, M. Haydn'. The style is approachable whilst not exactly familiar – Méunier's music is always interesting, and Multiflutes is no exception.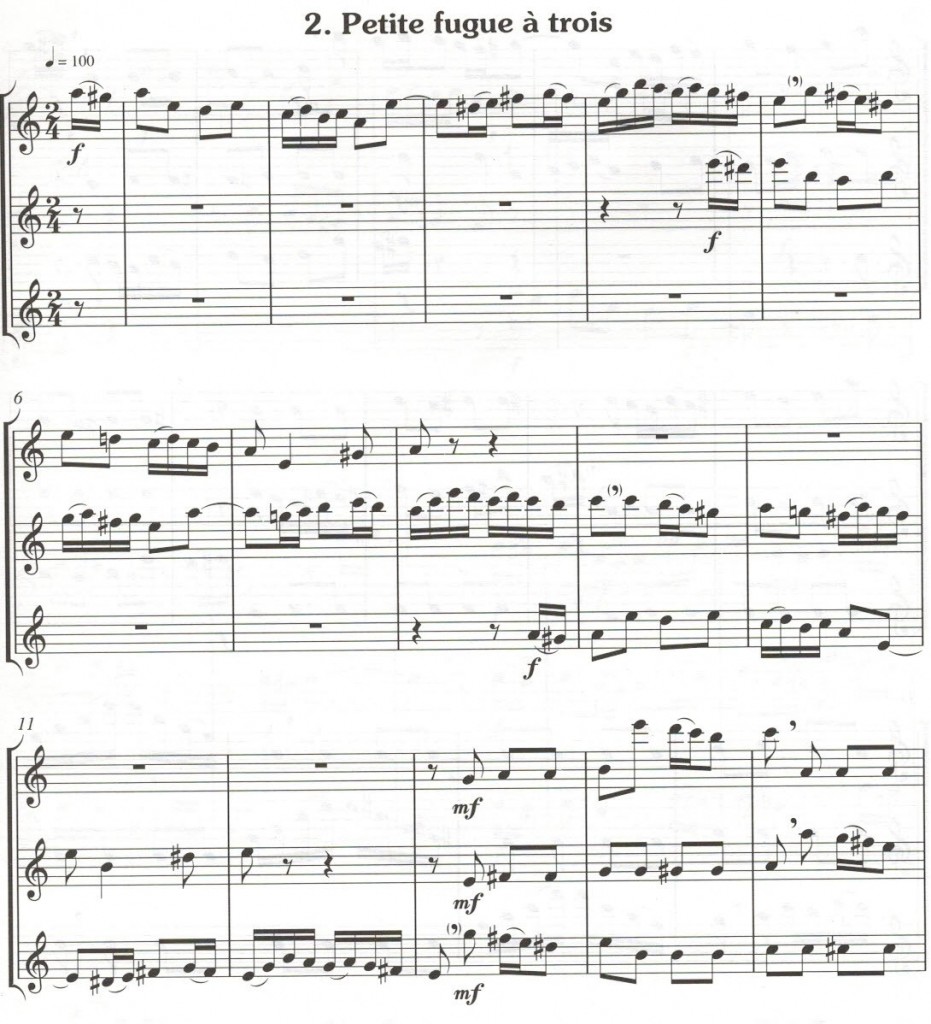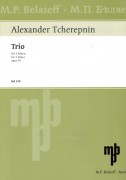 If it's something more conventional that you're looking for why not try Alexander Tcherepnin's Trio. The four lovely pieces that make up this work start with the tuneful 'Prelude', a gentle F major Allegretto. The 2nd movement Scherzo zips along in D major and contrasts well with the ensuing Reverie which is in an atmospheric C minor. The final Dance zips along in an F minor 6/8. None of the pieces is very long and all are very appealing.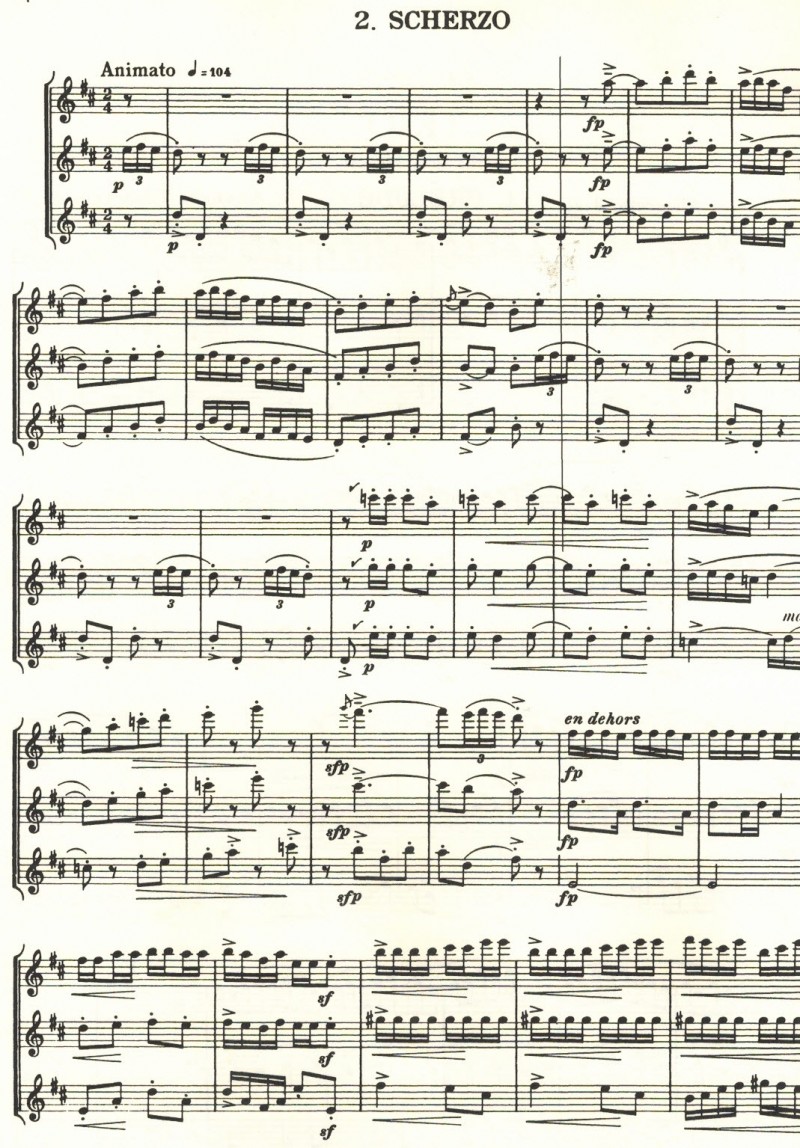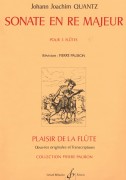 If what you would really like to play is some Baroque music though, one of the best on offer is the Quantz Sonata in D major. The opening Vivace is a real joy, and this together with the Largo, Rigaudon, Allegro and Menuet that make up the rest of the sonata have all been skilfully arranged by Pierre Paubon. This would be a great start to a concert!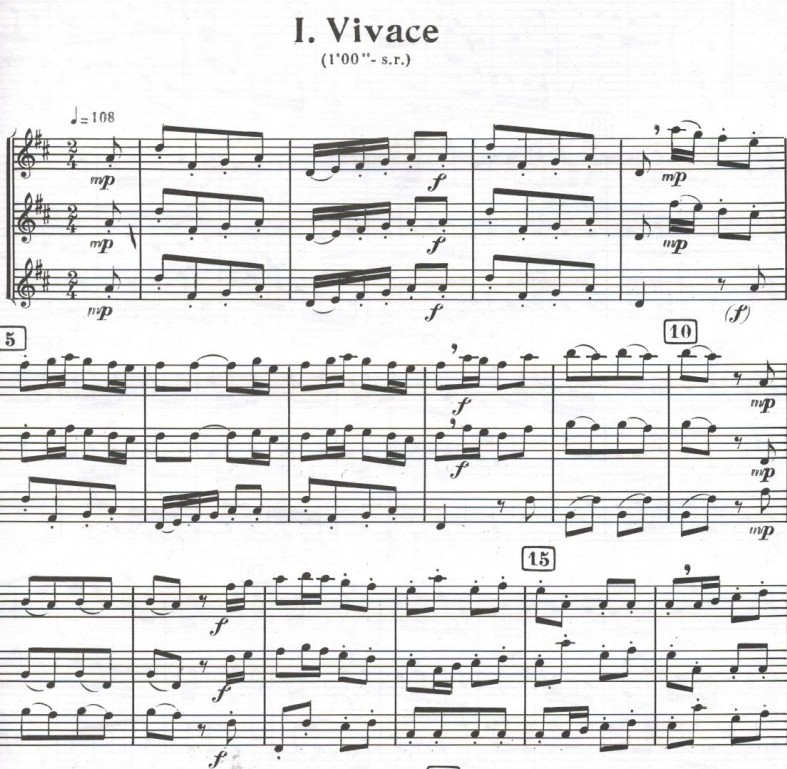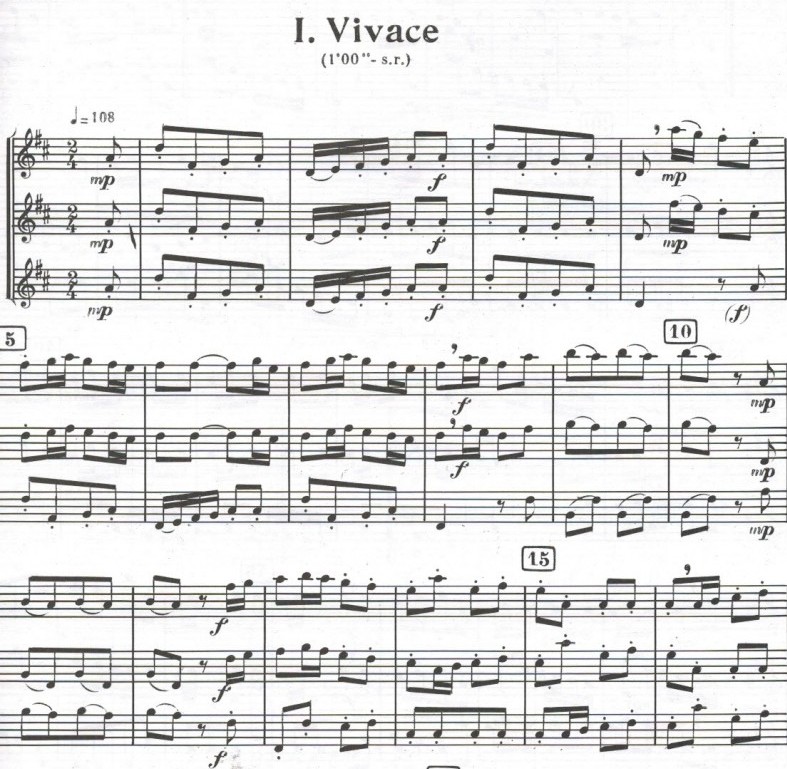 What are your favourite trios for younger players? Let us know in the comments below.