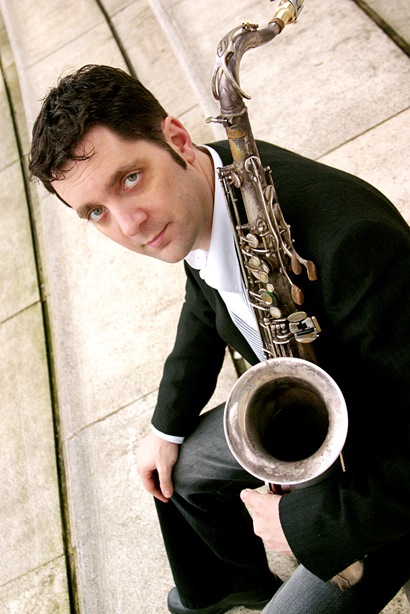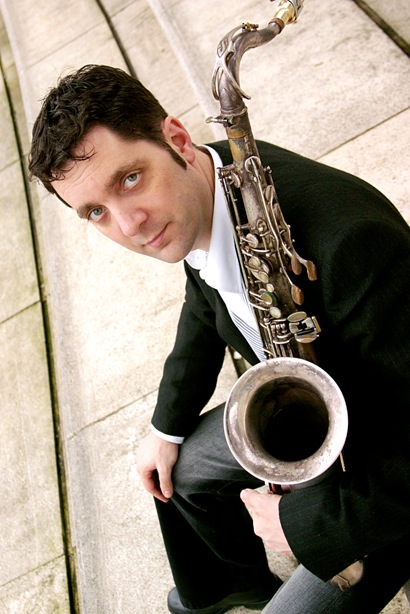 "Andy Scott is a hugely talented composer using his artistry to communicate fresh ideas through a traditional sound." – Bramwell Tovey.
If you are not familiar with the music of Andy Scott perhaps now is the time to do some exploring! Scott is a sax player but he is of great interest to flute players as a composer. He won a British Composer's Award in 2006 – an indication of the quality of his output.
As you might expect, his style is jazz-based but not exclusively so. Perhaps the best way into his music would be to start with the beautiful And Everything Is Still….Here the gentle melody floats above enigmatic harmonies to produce a lovely piece of quiet simplicity. This has universal appeal and is a real stunner.
Not all his music is that straightforward though! Three Letter Word was originally commissioned for sax by the Park Lane Group but Andy made this challenging arrangement specifically for Paul Edmund Davies. There is virtuoso flute writing from the outset with a great deal of improvisation in the style. It's a really exciting piece, which despite its slower finale, ends dramatically and with a real surprise.
You'd like something somewhere in the middle? Salt of the Earth is not without its challenges either, and you'll need a good finger technique as well as a feel for the Latin/jazz idiom to do it justice. The smaller note range, one sharp key and simpler rhythms lend a slightly lighter character to the writing but, as with most of his works, you will need a really good pianist. This great piece is really fun to play so it's well worth the effort!
Andy Scott's music also provides a happy hunting ground for those who want to work with instruments other than the piano. Paquito is a fast salsa, which pays homage to Paquito d'Rivera and is scored for flute and harp. Again it is quite difficult, but also playful and fun:
My Mountain Top represents a total difference in style. Centre stage is the narration of haunting words by Lemn Sissay, around which Scott weaves a magical mix of sonorities. Ethereal sounds created by the keyboard allow the alto flute to add colour with a mix of timbral trills and plaintive melody. This is definitely not a play-along experience, but is instead a work of great intensity and power that is most compelling.
Music for solo flute is also well represented. Eighteen is 'funky and hard-edged' and Scott recommends a 'take no prisoners' attitude when performing. KBM is more improvisatory with contrasting sections of free melody and rhythmic groove. In his collaboration with fellow sax player Rob Buckland, Scott also has a volume of easier pieces to his name. Changing Times is a selection of 12 short pieces aimed at the grade 6–8+ level – the perfect way to get started in this genre.
Andy Scott is a prolific writer. He has already written substantial sonatas for both flute and piano and flute and harp as well as Eight Pieces and Café Europa, two volumes of easier gems, this time for flute and piano and again with Rob Buckland.
Most of these pieces can be heard on the Bad-Tempered Flute CD, which will be a good starting point for your explorations. Given that there is plenty to choose from whatever your level or instrumentation, what are you waiting for?