Embrace the changing seasons with these warm autumnal treasures.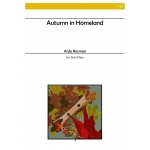 This piece was written for Slovenian flutist Matej Zupan, and was premiered, by him, at the San Francisco Flute Festival 2010. The piece is nostalgic in nature and describes a summer that is slowly transforming into autumn; the trees changing colors as the wind softly takes their leaves and sweeps them off their branches and on to the forest bedding below.
Recommended for: Post Grade 8
---
Recommended for: Post Grade 8
---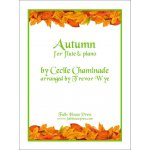 Originally written for piano solo by 19th- and 20th-century French composer and pianist Cecile Chaminade, Autumn has been arranged for solo flute and piano by Trevor Wye. Its wonderfully haunting melody made it one of Chaminade's most popular works, and this new arrangement allows both pianist and flutist to show off their skills. For advanced players.
Recommended for: Grade 7
---
Recommended for: Grades 8-9
---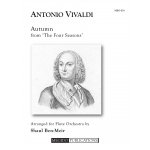 The Four Seasons of Antonio Vivaldi are among the most recognizable pieces of all classical music. Originally composed as four violin concerti, Vivaldi originally published the works with accompanying poetry, thus making them among the earliest examples of programmatic music. Here, the concerto depicting Autumn has been arranged for flute ensemble by Shaul Ben-Meir.
Recommended for: Grades 7-8