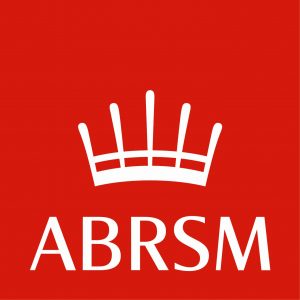 By the time a pupil reaches the level of the intermediate grades 4 and 5, repertoire needn't be governed by an exam syllabus. Pieces outside of the 'exam books' therefore become increasingly important as a player begins to widen their musical horizons.
The ABRSM books for these two grades offer up some interesting music. At grade four, there is a lovely arrangement of a Cimarosa Piano Sonata which will need delicate tonguing to convey the con eleganza performance direction. I can also recommend trying the Honegger Romance in the same book, as this is an original and unusual piece for flute and piano with some scrunchy harmonies to become accustomed to.
Not everyone will take to it, but Allegretto by Russell Stokes (also in Easy Jazz Singles) is sure to be a winner. If you're starting to think about some programme planning for pupils' concerts, this selection is about as varied as it gets!
One of the best pieces on the entire syllabus can be found in the Grade 5 book. Léo Delibes's Morceau is a wonderful vignette that will really appeal to those with a love of French Flute School music.  Written as a sight-reading test for the Paris Conservatoire, the challenge at this level is both technical and artistic. Perhaps here, the first teacher-pupil conversations about changes of sound could take place.
The Largo and Vivace by Daniel Purcell will introduce pupils to a little-known British composer, while Mike Mower's Mango Tango will provide some jazz-based interest. The big hit of the Grade 5 book, however, is bound to be The Playful Pony from Luna's Magic Flute by Blaž Pucihar which is a wonderfully tuneful and happy piece. I'm sure that girls in particular will love it!
The exam books alone are unlikely to keep all teachers occupied until 2017 though, and there is a wealth of lovely flute music further down the syllabus lists. It needn't cost a fortune either, as there are good value books available which cover several grades. Here are some of my favourites to provide your students with a broader knowledge of repertoire:
List A
If you are a fan of CPE Bach, then the volume of his Six Sonatas could be for you. This book can be used for grade 4, 5 and 6, therefore represents long-term value for money.
Peter Wastall's Classical Music for Flute had gone out of fashion over recent years, but it is a great hunting ground for simple pieces in the Classical style. The Sonata in C by James Hook is bright and sunny, and will be really useful in developing the neat articulation needed to bring out the clarity of the writing. This is a charming piece which really deserves its revival, and should be popular for Grade 5.
Another good book to invest in is the Telemann Suite in A minor which covers Grades 3-5. All the movements are lovely, and ultimately it is an ideal work to perform in its entirety with a school orchestra. At under £10 (at time of going to press), it works out just around £3 per grade!
List B
Although Latin Connections contains just one set piece (for Grade 4), this is a book that both teachers and students will absolutely love. 'What Are You Doing the Rest of Your Life' by Michel Legrand is probably one of the least well-known tunes on a contents page that lists all the greats of Latin music. Add in the benefits of a playalong CD and hours of pleasure can be had for not that much money!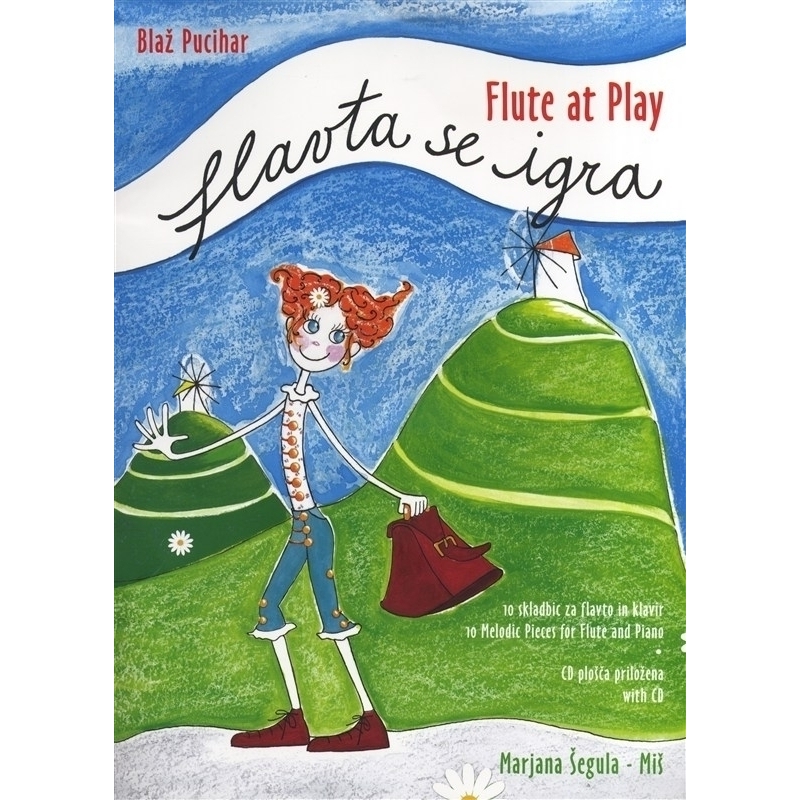 Some more of Blaž Pucihar's beautiful tunes can be found in Flute At Play, which is set for grades 4 and 6. This book is beautifully presented with full colour illustrations and a good quality CD. The music isn't a pushover, and both Flute At Play in a jaunty A major and Dreamy Flute, with its slow sustained melody, will give a Grade 4 pupil a real workout. Flute At Play consists of ten pieces altogether which form a complete story, so there is plenty of scope for performance away from the exam – if you have enough students at this level, you could have a concert with a different player for each piece!
If you are able to splash out, there are some other lovely things to explore, especially at Grade 5. If you have a really promising student, they may be ready for the Claude Arrieu Sonatine, first movement, which is difficult but well worth the effort. As the whole work is on the Diploma list as well, you might find this student able to perform the whole work at some future date! Gerard Meunier's atmospheric Au Crepuscule (At Dusk) is a beautiful sweeping melody which will stretch musical flexibility, but once mastered will be returned to many times. All the Goran Marcusson arrangements in the album Frösöblomster (Flowers from Froso) are delightful, with Song of Summer being particularly approachable at this level.
List C
There are two study books in particular that will serve you well at several grades. There's a lot of good material in Flute Studies Volume 1 published by Breitkopf, including some general practice notes. It starts at a basic level and, exam-wise, will take you through to grade 6. Kohler, Gariboldi et al are included, but set at grade 5 is a challenging Allegro by Pal Jardanyi. Rhythmically simple, the G minor centre modulates constantly, with the E flat major meno mosso section visiting D flat and G flat majors before returning home. Great for expanding aural awareness!
If you would prefer something a little more contemporary, try Allen Vizzutti's Dynamic Dances. The Flamenco on the Grade 5 list is great, with strong Spanish rhythms (it brings Toreador's Song from Carmen to mind). This is one of the easier pieces in this book, so it will readily add another dimension to technical work for more advanced players.
---
There is plenty here to make the exam route more interesting as well as stimulate a young flute player. Enjoy the variety on offer!