By the time we reach this more advanced level, playing skills should be at the point where the choice of repertoire is based on stylistic considerations rather than technical ones. The 2014 ABRSM syllabus reflects this, with a myriad of pieces to choose from.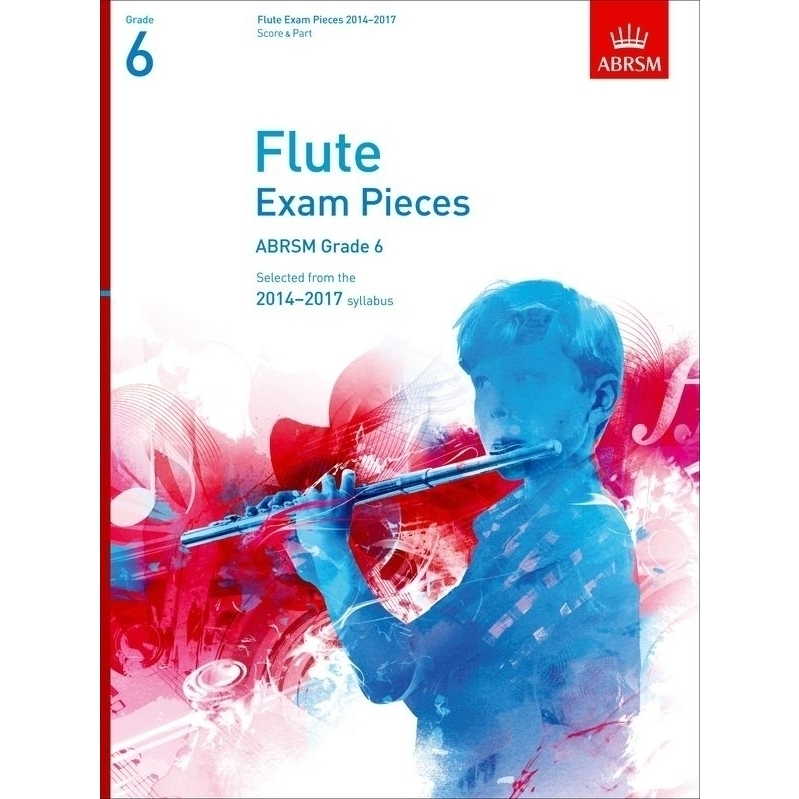 The good thing here is that most of the works are originals rather than arrangements. At Grade Six, List A is dominated by Baroque composers but the inclusion of a Walckiers Scherzo in the ABRSM book and a movement from a little-known concerto by Leopold Mozart further down the list means that you also have viable alternatives. The Walckiers in particular will be very popular despite its foray into E major for the lyrical trio, and the 'bien rhythme et avec verve' performance direction at the start gives you a flavour of its upbeat style. The Leopold Mozart Presto is similar and perhaps more tricky, but both pieces offer a refreshing change from the 'there's nowhere to take a breath' dilemma. Perhaps the most interesting Baroque piece is actually in the unaccompanied section, again in the ABRSM book, with a sensitive arrangement by Trevor Wye of a Handel Allemande in C minor.
French music is well represented in the List B pieces of both grades. The wonderful Roussel Aria will have a much wider audience as it's now in the book, and Caplet's dreamy Reverie is available in The Flautist's Collection Book 3, a lovely selection of music edited by Paul Edmund-Davies. These two pieces should be on everyone's radar! For fans of Gaubert, the Sicilienne is still with us, and it is one of his most loved pieces. When bought together with the Madrigal, it represents a very good purchase.
List B opens up still further with two pieces by living artists. The American flautist and composer Gary Schocker is starting to gather a real fan base in the UK, and Spring Energy (or Heigh Ho) from Dances and Daydreams is typical of his quirky style. Here, strong rhythm, changing metre and unexpected harmonies give the almost-familiar melody a twist. Luckily the main theme keeps recurring in various guises to help with the technique, and the ending is suitably abrupt. Another contender for Best Piece of the Syllabus is And Everything is Still… by Andy Scott. Andy is really beginning to make a name for himself, and this is one gorgeous piece. Grab a copy now and enjoy the simple melody which 'unravels alongside delicate harmonic statements, creating a calm and gentle atmosphere.'
Sticking with living composers, Rob Buckland's Charming Snakes in the ABRSM book will really appeal to those wanting to move away from the more traditional studies for the solo piece. The exotic writing contrasts a rhythmic dance-like figure with a flowing chromatic melody to produce a compelling piece that would stand up very well in a concert.
At Grade Seven, the ABRSM book may be less appropriate, as by now students often wish to purchase complete works. However, it does still have a part to play in introducing unusual repertoire at a reasonable cost. If you missed the Popp Sonatina in C last time round, here is another chance to savour its virtuosic flute writing. You need reasonable fingers for this, but everyone enjoys flashing around in an easy key! The Sonatina by the Dutch composer Jaap Geraedts is a gem – tuneful and rhythmic, with good ensemble skills essential for a successful performance. The charm of André Caplet's Petite Valse is embodied in the rubato, where almost every bar changes speed. An excellent choice if you have already learned the Reverie at Grade Six, these two pieces together work well in a concert. The excellent With Life (also available in Russell Stokes' book Tricky Jazz Singles) provides the best change of style for list C.
Away from the AB book there is an even broader range of genres. The pick of the Baroque choices on List A is possibly the B minor Sonata by Telemann. This is quite a dark work, and the two set fast movements have real technical challenges, especially as the writing is all in the lower registers of the flute. The other movements are not so hard, and playing the complete sonata is perfectly possible at this level.
If you prefer something sunnier, you might like to look at the Rondo from the Sonata in D major by the nineteenth century German composer Johann Wilms. This is a lively Allegro, with a spritely theme and a brief D minor interlude. Thirds and sixths abound in the duet style writing with the piano, which helps the ensemble, and the whole piece is very approachable, not to mention enjoyable!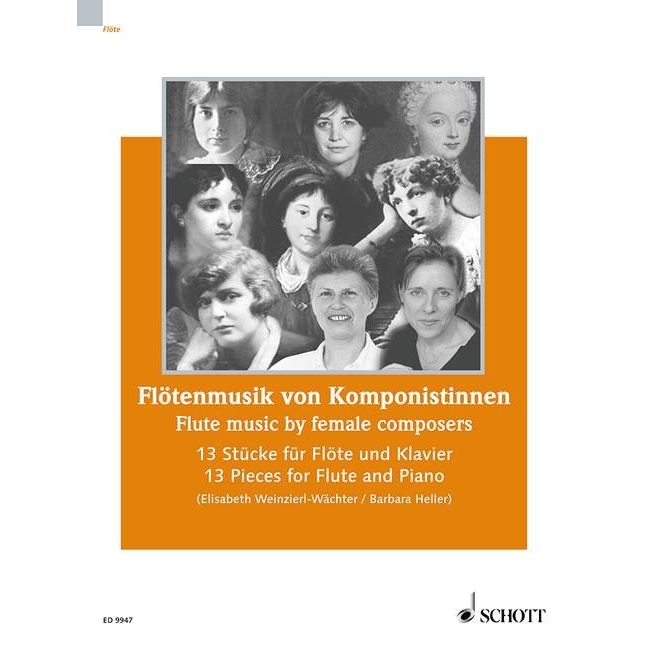 Two works jump out from List B. The first is an absolutely delightful Nocturne by Lily Boulanger from a bargain of an album entitled Flute Music by Female Composers. Worth the money for this wonderful vignette alone, with its beguiling melody and simple accompaniment, this rather special book contains a range of material from the Baroque to contemporary works and will hold your interest for a very long time. Fujiko in Vocalise: Songs Without Words is another good piece by Andy Scott, this time in a more obvious jazz style. Its languid melody becomes ever more improvisatory without losing its melancholy and reflective feeling. Allthe pieces in this album, edited by Clare Southworth, have a song element but they are varied and well worth dipping in to.
Another alternative to the more traditional studies set for the solo list is the Polka from Dynamic Dances by Allen Vizzutti. If you have already used this book at Grade 5, you will appreciate the rhythmic drive of these pieces which evoke the character of the dance with a modern twist.
If you want to play the Kohler Study from Op 33, you might like to purchase the duet part published separately by IMC. This adds another layer of difficulty – performing the solo version will seem very easy by comparison!
These grades are important for a developing flute player and the need for variety as well as technical development has never been more acute. There is a great deal of interesting material here, which will make the task just a little easier.